Former MassDOT Secretary James Aloisi joins us to share his thoughts on the MBTA fiscal and management control board - how focusing on the bottom line distracts from improving and expanding our transit network - and how we can achieve a robust, efficient and egalitarian transportation system in an era of public sector austerity.
What reform could the T make to improve service? What does revenue mean and how do we get there? What can cities do? Can the private sector or "innovation" help us use real-time data more effectively to create a better regional transportation network? We review lessons from past political struggles, including the "four constituencies" of any project and challenges of trying to do things differently within structures designed to preserve the status quo.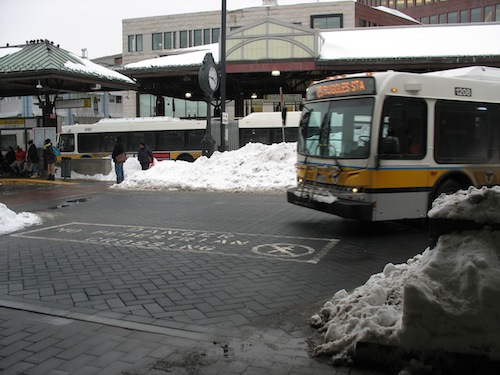 James Aloisi remains a leading voice in local transportation politics. Follow him @JimAloisi and read his articles in CommonWealth Magazine to stay informed.
The Transit Matters Podcast is your source for transportation news, analysis, interviews with transit advocates and more. By offering new perspectives, uniting transit advocates and promoting a level of critical analysis normally absent from other media, we can achieve a useful and effective transportation network.
Transit Matters. Subscribe or sign up to volunteer because we can't do this alone. Follow and engage us on Facebook, Twitter and YouTube, or email feedback@transitmatters.info. We always love to hearing from fellow transit riders, and we have some very exciting things in the works so stay tuned.
Like this podcast? Share it around, tell your friends and colleagues, and subscribe to the RSS feed to be notified of new posts and episodes.